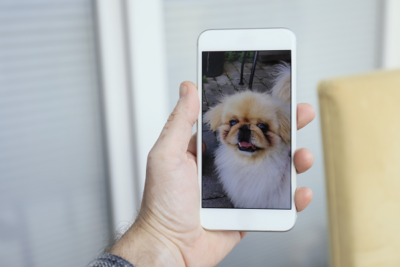 Whether looking for a purebred puppy or an exotic parrot, online scams are out there, attracting people with too-good-to-be-true prices and direct-to-home shipping offers. All the while, the animal either doesn't exist, is carrying a disease, or has been poached from the wild and imported illegally. The phrase "buyer beware" has never been truer today when it comes to adopting pets via the Internet.
Here is a very common scenario:
Robert is interested in buying an African grey parrot. There are reputable breeders within a few hours' drive from his home, but all the parrots cost $3,000-$4,000. While searching online, pop-up ads appear: "African Grey Babies $600 Including Delivery." Robert is intrigued and wants to contact the seller. The seller uses an encrypted messaging app to converse with Robert. Robert selects his bird, sends a $600 e-transfer, and is then directed to a shipping company website to arrange delivery.
A couple of days later, the seller contacts Robert to inform him of an issue at the airport. Apparently, the airline changed its animal delivery policy and now requires a specific type of carrier that Robert must purchase for $300. The policy also states a new requirement for a "Veterinary Health Travel Certificate," which Robert must pay for as well. To get this certificate, the bird must be examined by a veterinarian, and certain tests are needed to confirm the bird is healthy enough to travel – another $500. Despite these additional costs, Robert feels confident he's getting his baby parrot for a great price.
The delivery day finally comes, but no delivery is made. Robert attempts to contact the seller, but the messenger app username has disappeared. He tries to contact them through their website, but the website is gone. Even the shipping company website is gone. He's out $1,400 and there's no bird. A few weeks later, he starts his search again and finds another website selling African grey babies for $600. To his dismay, he sees a photo of the exact bird he "purchased". Now he's certain: he's been duped.
While scenarios like this do happen, there are still good and honest people selling and/or rehoming pets online. If you find your forever pet online, follow these tips to avoid breaking your heart and your bank account:
Meet the seller and the animal in person before making any decisions. If distance is a barrier, schedule a video call. This will help you get a "gut feel" about the seller and prove that the animal for sale is real.
Read testimonials from third-party sources like Google or Facebook. If testimonials are only published on the seller's website, read them carefully and look for similarities (e.g., wording, spelling/grammar errors, descriptions) that may indicate they were written by the same person.
Ask about secure payment methods. Beware of sellers that only accept payment by e-transfer or in the form of gift cards. Methods such as credit cards and PayPal are much more secure and often side with buyers in the event of fraud.
Verify the seller's address and contact information and avoid communicating via cell phone messaging apps. Most scammers don't even live or operate in the country they claim to!
If a website or advertisement displays a photo of the animal you hope to purchase, verify the photo's authenticity. For example, in Google Chrome, right-click on the photo and use the "Search image with Google Lens" function to check for other websites using the same photo.
If the animal comes with a health guarantee, request information about the veterinarian who performed the health exam and, if included, the diagnostic testing, vaccines, parasite prevention, etc. Active, licensed veterinarians are searchable in regional databases.
If purchasing an exotic pet, ask about how they were bred and raised. If the seller is partnered with breeders, apply similar scrutiny to verify authenticity. If you get a sense that the breeder isn't authentic, the animal has likely been imported illegally or, as in most cases, doesn't even exist.
To sum it up: be skeptical when looking for your next pet online. If it seems too good to be true, it probably is.